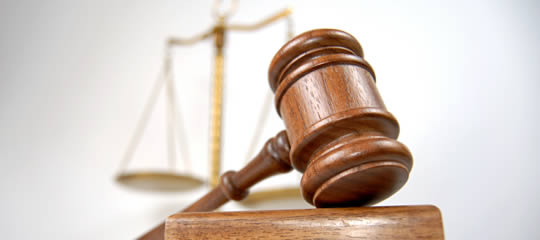 Temporary Court Hours
Monday, Wednesday, and Friday - 8:00am - 4:00pm
Tuesday and Thursday - 8:00am - Noon
Judgment Entry
ACCESS TO THE MUSKINGUM COUNTY COURT LOCATED IN THE LAW ADMINISTRATION BUILDING
In response to the current public health crisis and in keeping with the directives of the Governor of the State of Ohio, access to the Muskingum County Court and Muskingum County Probation Office located in the Law Administration Building 27 N. 5th Street, 3rd Floor, Zanesville, OH 43701, shall be restricted.
Commencing Monday, April 27, 2020, ALL persons entering the Court shall be subject to a temperature check and anyone having a temperature in excess of 99.9 degree Fahrenheit shall be denied access to the Court. The determination of the security staff shall be final. Court personnel may limit the number of persons coming into the building to just the individual whi is conducting business at the Muskingum County Court and/or the Muskingum County Court Probate Office.
No persons shall be permitted beyond the first floor security area without a face mask or other appropriate face covering of the nose and mouth which must remain in place so long as the individual is in the building.
Individuals who are a party to a witness in a case in the Muskingum County Court shall report to the first floor security staff. Only attorneys, litigants and witnesses shall be permitted on the Court floor without security prior authorization from the Court. At times it may be necessary for participants to wait outside the building or in their vehicle until the case in which they are participating is called. Security will contact those individuals by phone notifying them of their ability to report to the Court. At the conclusion of their appearance in Court all persons will be required to exit the building.
Court security staff shall be certain that all persons entering the building and Court facilities maintain appropriate social distancing.
Individuals are encouraged to pay all citation bond waivers, which do not require a court appearance, and any other outstanding amount due to the Court, online at muskingumcountycourt.org.
Persons needing special accomodations or having concerns regarding their appearance for a case should contact the Court at least forty-eight (48) hours prior to the scheduled court date.
Hours & Contact Information:
27 North 5th Street
Zanesville, OH 43701
(map & directions)
Phone: (740) 455-7138
Fax: (740) 455-7157
Probation: (740) 455-7153
Monday - Friday
8:00 A.M. - 4:00 P.M.
Closed weekends and legal holidays
including the day after Thanksgiving
Online Payments Available:
Did you know you can pay your fines and waivers online? Please visit our Online Payments page for more information.
Court Jurisdiction:
The territorial jurisdiction of The Muskingum County Court includes all of Muskingum County outside the City of Zanesville. The Court consists of the criminal division and the civil division. The criminal division handles traffic cases and misdemeanor criminal cases. The civil division handles complaints up to $15,000, small claims up to $6,000, and eviction cases.
Administrative Staff:
| | |
| --- | --- |
| Crystal M. Brokaw | Clerk of Court |
| Stacie Dennis | Deputy Clerk/Assignment Commissioner |
| Julie Soller | Deputy Clerk/Assignment Commissioner |
| Pam Bishop | Deputy Clerk - Traffic/Criminal |
| Jackie Compton | Deputy Clerk/Bookkeeper |
| Christy Landers | Deputy Clerk - Civil |
| Ruth Davis | Deputy Clerk - Civil |
Probation Staff:
| | |
| --- | --- |
| Crystal M. Brokaw | Director of the HOPE Court Program |
| Matthew Gibson | Probation Officer/Bailiff |
| Tammy Blake | Probation Officer/Bailiff |
| Allan Christian | Probation Officer/Bailiff |
You are visitor number 950460 to www.muskingumcountycourt.org